San Diego Networking & C.E. Event
Jan. 13, 11:30 AM to 1:30 PM PST
Presenter: Michael Oden, MFT
Topic: Teen Drug & Alcohol Dependency & Treatment
El Cajon, CA 92019
Orange County Networking & C.E. Event
Jan. 14, 11:30 AM to 1:30 PM PST
Presenter: Gina Tabrizy, MFT
Topic: Trauma: The Silent Partner in Addiction
Address:
1211 Puerta Del Sol
San Clemente, CA 92673
_____________________
Los Angeles Networking & C.E. Event
Jan. 15, 11:30 AM to 1:30 PM PST
Presenter: David Lisonbee
Topic: Relapse Prevention
Counseling
Address:
6167 Bristol Parkway, Suite 100
Culver City, CA 90230
____________________
Fort Myers, FL
Open House

Jan. 16, 12:30 PM to 04:30 PM PST Jan. 17, 11:00 AM to 03:00 PM PST
3331 E. Riverside Dr.
Ft. Myers, FL 33916
For Behavioral Health Professionals
Jan. 21, 11:00 AM to 12:00 PM PST
Presenter: Mary Lynn Ziemer
Topic: Learn How Happiness Delivers Results
Location: Online
This course meets the qualifications for 1 hour continuing education credit for MFT's, LPCC's, LEP's, and/or LCSW's required by the California Board of Behavioral Sciences (BBS) provider number - PCE5216
This course meets the qualifications for 1 hour continuing education credit for addiction professionals required by the National Association for Alcoholism and Drug Abuse Counselors (NAADAC) provider number - 130835.
Provider approved by the California Board of Registered Nursing, Provider number CEP16424, for 1 Contact Hour
.
__________________
Please Contact Claudia Burton for any questions
at
or 949-392-3371

Need Help With a Referral?
Do you want your questions about our Addiction & Mental Health treatment programs answered immediately?
We have our Treatment Consultants standing by 24/7 to answer all of your questions!
Call Us Today at
866-827-2291
OR
Sovereign Health Group offers treatment for Addiction & Dual Diagnosis and Mental Health. We utilize a foundation of evidence-based treatment modalities, 12 step support, and blend experiential therapies to create finely balanced treatment programs.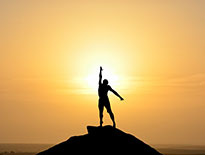 At Sovereign Health Group, we utilize experienced Admissions specialists 24 hours per day to facilitate entry into our programs.
The admission process begins with a brief confidential telephone assessment to determine whether we are a suitable match and the projected program/level of care. We will review the financial and insurance options to help determine the most cost-effective plan.
Call our Admissions team at
866-827-2291
Corporate Address:
Sovereign Health Group
1211 Puerta Del Sol
San Clemente, CA 92673
Phone:
Toll Free: 866-827-2291
Corporate Website:



Sovereign Health

Ranks High In Accredited 2014 Inc. 5000 List




Sovereign makes the top 25 percent in the magazine's list of fastest-growing private companies.




____________________________




Sovereign Health Welcomes Alumni Services

San Clemente, California

Nov 3, 2014




New alumni manager working to build program for Sovereign graduates and their families








NAD Therapy And Addiction Treatment

One alternative therapy in the holistic approach for substance abuse treatment is called natural assisted detox, amino acid therapy or NAD therapy. NAD stands for Nicotinamide Adenine Dinucleotide, a metabolic enzyme important in repairing the cells in the body. Substance abuse usually leads to depleted levels of vitamins and proteins, thereby

making this detox therapy an appropriate option. By replenishing vitamins and minerals, the patient experiences fewer withdrawal symptoms. As an enzyme, NAD is also a key factor in creating energy. Certain cells in substance abusers may not have sufficient energy, which may in turn lead to other diseases. Natural assisted detox helps to holistically restore functions such as cell restoration to combat these symptoms and expedites the healing process to better ensure a patient's comfort during recovery.

How does NAD therapy work?

First used in the 1960s and developed since then, NAD treatment includes orally-administered amino acid supplements and intravenous-administered minerals which alleviate fatigue, anxiety and depression; they normalize stress levels, restore mental clarity and renew a sense of wellbeing




This is the story that every addict knows all too well. It's the one that they start off with when they enter their rehabilitation program and share among one another.

As they move through the process of healing, and start to reclaim their lives from the addictions that took it away, another fear begins to crawl up their spine that says, "What do I do after this?" There are a variety of elements that you should keep in mind when you are in recovery.

One of the major factors that can trigger a relapse is the people you have in your life. There's a saying that goes: The people that surround you are a reflection of yourself. When you leave treatment, you are no longer the person you once were, but are instead a brand new version of yourself. If you go back and hang out with the friends or family members that got you into trouble in the first place, you are setting yourself up for failure.

Your environment is another factor. Multiple studies, and years of treating patients, have shown that your living space is another contributing factor for relapse. Most former addicts lived in an area that had easy access to their substance of choice. It is highly recommended that you move into a sober living house or transitional living home for a short period of time. These places will not only help you adjust to life outside rehab, but they will give you a support group of like minded individuals who are trying to stay the same course....Read On




Sovereign Book Spotlight:

'Beyond Addiction' Assists Families And Friends Through The Process Of Recovery




Substance abuse has the ability to destroy the health and happiness of one person along with that of their family. It has claimed a number of lives, but thankfully there are programs available to those struggling with addiction that can offer them a new chance at life. The recovery process is not only difficult for the substance abuser, but for the family and friends as well.


Co-authors Jeffrey Foote, Ph.D., Carrie Wilkens, Ph.D., Nicole Kosanke, Ph.D. and Stephanie Higgs of "Beyond Addiction: How Science and Kindness Help People Change" understand this fact and , in this new book, utilize 40 years of analysis and clinical research to offer family members a realistic and applicable way to approach the struggle of the abuse and addiction their loved one is dealing with. "Beyond Addiction" goes past the drama of interventions and use of tough love to focus on teaching families how to use positive reinforcement, kindness and motivational and behavioral strategies to help their loved one change for the better. This allows family and friends to take a new approach that is both less daunting to them and the substance abuser and more effective for everyone involved...Read On




The pathophysiology of the perception of isolation.

The key to removing unhealthy habits is removing the reasons you have them. Loneliness is a major cause of many unhealthy habits and physical illnesses Loneliness is not as much an absence of company, or lack of kind, as it is a perception of isolation that takes a serious toll on your health. Compulsive overeaters and addicts often turn to food or their drug of choice to alleviate the anxiety that loneliness causes because it is a severe stressor in the brain due to biology, evolution and our survival instinct.


Evolutionary Implications

Connection to others is a survival issue for members of a social species. For the ancients, separation from the group meant greater vulnerability to predators, and less access to food and mating opportunities. That was then; this is now. Our predators are in zoos or extinct....

Read on




Way To

Control

In

ternal Clocks

Discovered

Saint Louis University

In research published in Nature Communications, Thomas Burris, Ph.D., chair of pharmacological and physiological science at Saint Louis University, reports intriguing findings about a small molecule that directs the activity of key "clock proteins," offering the potential to manage circadian rhythm and treat problems that are associated with its dysfunction, like sleep and anxiety disorders.

Circadian rhythm refers to biological processes that cycle every 24 hours. In mammals, the internal clock that maintains circadian rhythm is essential for normal physiological functions. The rhythms can, however, be disrupted, and dysregulation of circadian rhythm is associated with many disorders, including metabolic disease and neuropsychiatric disorders including bipolar disorder, anxiety, depression, schizophrenia and sleep disorders.




Senior Clinician

Arizona

What brought you to Sovereign Health?

After completing my studies at Ottawa University and earning my Master's in Counseling with a Trauma Specialization, I did not find many positions that were a good fit for me. Most agencies do not treat dual diagnosis patients and many agencies are narrowly focused or specialized. Thankfully, Dr. Sue Drury told me about Sovereign Health. Dr. Drury was one of my professors and I consider her a mentor. She is the consulting psychologist at Sovereign Health of Phoenix (SHOP) and told me about Sovereign's new facility in the Phoenix area and how it was unique in focus, specifically dual diagnosis and trauma. I was intrigued by the opportunity to get in on the start of something new and exciting that was a great fit for my training and passion to help people, especially trauma survivors. The opportunity to work with Dr. Drury after being taught by her was an added benefit. Dr. Dan Gross and Dr. Monica Powers also both helped in making me feel like Sovereign was where I belonged. I wanted to be part of strong, diverse clinical team that shares my passion and creativity for helping people. I have found that here at Sovereign.