San Diego Networking & C.E. Event
Feb. 10, 11:30 AM to 1:30 PM PST
Presenter: Victoria Morgan
Co-Presenter: Leslie M. Cox, LCSW
Topic: "Children and The Disease of Addiction"
El Cajon, CA 92019
Orange County Networking & C.E. Event
Feb. 11, 11:30 AM to 1:30 PM PST
Presenter: Dr. Bob Weathers
Co-Presenter: Colleen Kelly, MFT
Topic: "Plural Recovery: Evidence-Based Relapse Prevention for Couples"
Address:
1211 Puerta Del Sol
San Clemente, CA 92673
_____________________
Los Angeles Networking & C.E. Event
Feb. 12, 11:30 AM to 1:30 PM PST
Presenter: Michael Oden, MA
Topic: Anger Management for Young Adults Dealing with Resentment and Abandonment Issues
Address:
6167 Bristol Parkway, Suite 100
Culver City, CA 90230
For Behavioral Health Professionals

Feb. 18, 11:00 AM to 12:00 PM PST
Speaker:
Mark Myers, LCSW, CAADAC
Topic: "Anger Management for Adolescents: Helping them to Help Themselves"
Location: Online
This course meets the qualifications for 1 hour continuing education credit for MFT's, LPCC's, LEP's, and/or LCSW's required by the California Board of Behavioral Sciences (BBS) provider number - PCE5216
This course meets the qualifications for 1 hour continuing education credit for addiction professionals required by the National Association for Alcoholism and Drug Abuse Counselors (NAADAC) provider number - 130835.
Provider approved by the California Board of Registered Nursing, Provider number CEP16424, for 1 Contact Hour
.
__________________
Please Contact Claudia Burton for any questions
at
or 949-392-3371

Tweet Chat with Addiction Hope
Topic:
"Alcohol Complications For Those Struggling With Dual Diagnosis Issues."
Sovereign Participant:
Andre Evans
Associate Program Director
When: February 12th @ 4 PM PST
Need Help With a Referral?
Do you want your questions about our Addiction & Mental Health treatment programs answered immediately?
We have our Treatment Consultants standing by 24/7 to answer all of your questions!
Call Us Today at
866-827-2291
OR
Sovereign Health Group offers treatment for Addiction & Dual Diagnosis and Mental Health. We utilize a foundation of evidence-based treatment modalities, 12 step support, and blend experiential therapies to create finely balanced treatment programs.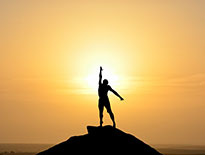 At Sovereign Health Group, we utilize experienced Admissions specialists 24 hours per day to facilitate entry into our programs.
The admission process begins with a brief confidential telephone assessment to determine whether we are a suitable match and the projected program/level of care. We will review the financial and insurance options to help determine the most cost-effective plan.
Call our Admissions team at
866-827-2291
Corporate Address:
Sovereign Health Group
1211 Puerta Del Sol
San Clemente, CA 92673
Phone:
Toll Free: 866-827-2291
Corporate Website:



Addiction Pro C.E. Event Features Sovereign's Medical Director

San Clemente, California




Dr. Larry Snyder to present on "Opiate Addiction" treatment in Orange County -




____________________________




Sovereign Strengthens Leadership with New Directors




San Clemente, California

Jan 30, 2015




Sovereign welcomes three senior management members to treatment team.








It's Complicated: When Ethics Ends and Legality Begins

The nature of mental health treatment often means that a patient's personal information is often shared as a part of the therapeutic process. However, though this sharing between client and mental health professional is usually understood to be confidential, there are exceptions. It will be in the best interest of both parties to have a clear understanding of what these circumstances are. These guidelines have been created with the best ethical interests of the treatment process in mind.

Exceptions

Perhaps the best example of when confidentiality may be broken is if the patient is considered to be a danger to themselves or others. This will be done to protect the person in question who might be harmed. This includes awareness on the part of the practitioner that child abuse may be occurring. Yet there are several other instances where confidentiality may also be breached.




It should also be noted that if determined necessary by a court of law, then a therapist may be asked to testify about what has been discussed in appointments. Though this is not a common occurrence, the professional will be expected to comply in such cases. Records of therapy may be made public at a trial if a claim of emotional distress is pursued. This is so even in cases where the therapy is not necessarily connected to a lawsuit matter.
Read on




While memory has generally been believed to more or less be like a cheap but always-on camera, new research has shown that even the simplest details can be forgotten if the record button is not "turned on" first. A Pennsylvania State University study has found that memory may be far more selective than previously thought, with awareness alone of whether or not one has to remember something dictating much of what actually gets retained.

Published in the journal Psychological Science, the study involved a test group of 100 undergraduate students divided into several groups, with each one performing a variation of the experiment in order to replicate the results for different kinds of information (i.e. numbers, letters or colors). In each trial, the students were shown four characters on a screen with different variations such as three numbers and one letter, reporting on which corner the different one was in after a set amount of time (in this case, the letter). Although this phase was relatively easy with a very low error rate from the students, the authors repeated it several more times.




Sovereign Book Spotlight:

"Focus! Why "Mindfulness Is Better Than Chocolate"

It is a bold statement: mindfulness is better than chocolate. How could the practice of being mindful and present in each moment be better than one of the best comfort foods out there? David Michie is prepared to tell you why.

In Michie's book "Mindfulness Is Better Than Chocolate: A Practical Guide to Enhanced Focus and Lasting Happiness in a World of Distractions" he provides tips on how to rewire one's brain for happiness through the implementation of mindfulness. Mindfulness is paying attention to the present moment, deliberately and without judgment. It is a mental practice that provides huge benefits to those to use it. Making mindfulness a part of one's daily life can provide a reduction in stress, strengthen the immune system, help one break bad habits more easily, improve self esteem and more.

Michie points out that each person's point of view of the world is their own creation. If one emphasizes distractions they will constantly be distracted but if they emphasize being in the moment then they can enjoy freedom within their daily life...Read On




What

Does Cocaine do

to the Brain?



Cocaine as a drug

Cocaine is produced from the leaves of the coca plant. The plant is cultivated in large quantities in South America. However, cocaine is an illicit drug and its production is a synthetic process. Coca leaves are mixed with an array of chemicals like sulfuric acid, kerosene, caustic soda and cement to produce a liquid, which is boiled to get "coka-paste" (solid form of cocaine).

Additionally, cocaine is a strong central nervous system (CNS) stimulant and causes a lot of activity in the brain. In this article, we look at the immediate effects of cocaine on the brain. Then, we invite your questions and feedback in the comments section at the end. In fact, we try to respond to all legitimate queries with a personal and prompt reply.

Cocaine and the brain

Inside the brain, cocaine acts upon a part of the brain called the ventral tegmental area (VTA). More specifically, cocaine interferes with the activity of the dopamine neurotransmitter. How?

Neurotransmitters are used by neurons to communicate. Dopamine acts both as an inhibitory and excitatory neurotransmitter- so it may rev up the speed of the electrical impulses in the neuron or reduce it. But the behavior of dopamine chemicals depend on the receptors they encounter. If the dopamine chemicals attach to the "feel good" chemical in reward pathway of the brain, we feel pleasurable. Similarly, dopamine can also trigger neurons that produce a feeling of panic or ones that cause impulsive behavior....Read on




Babies aren't 'Born Addicted' and Other Misconceptions About Drug use in Pregnancy

Inaccurate ideas and discriminatory policies toward pregnant substance users create barriers to appropriate care. One local center is stepping up to the plate.

"She deserves to spend the rest of her life in jail." "Monster." "Addict." "Junkie." "She deserves to have her children taken away from her." "Why do those people even have kids?"

You might hear any of these statements after the latest news item comes out about a mother arrested for using substances while pregnant. They're pretty common and predictable reactions. And they, unfortunately, normalize an increasing tendency to criminalize pregnant women with substance use disorders.

But condemnation of pregnant women who use substances-in the form of social attitudes or public policies-has profound, largely needless consequences. For example:

The resulting stigma can prevent a pregnant woman with substance issues from seeking any prenatal care
Incarceration separates mothers from their children, fragments families, and increases the prison population unnecessarily




Omar Faruk, M.D., MRO

Group Medical Director

Dr. Omar Faruk is the Group Medical Director at Sovereign Health Group. He is board certified in internal medicine and board eligible in addiction medicine. Dr. Faruk earned his medical degree from Dhaka Medical College. Dr. Faruk completed his residency in internal medicine from 2002 to 2005 at the University of Massachusetts Medical Center.

He has since served as the chair of the Department of Medicine at Mercy Medical Center in Springfield, Mass. Dr. Faruk is a certified Medical Review Officer (under 49 CFR part 40) and actively licensed to practice medicine in Massachusetts, Florida and California.

As our Group Medical Director, Dr. Faruk directs clinical and medical services at all Sovereign Health facilities nationwide. He advises, reviews and maintains medical standards with the aim of assuring the highest quality of medical and clinical care are provided to Sovereign's patients. One of his most important duties at Sovereign is serving as an active member of the Board of Directors.