San Diego Networking & C.E. Event
Jan. 13, 11:30 AM to 1:30 PM PST
Presenter: Michael Oden, MFT
Topic: Teen Drug & Alcohol Dependency & Treatment
El Cajon, CA 92019
Orange County Networking & C.E. Event
Jan. 14, 11:30 AM to 1:30 PM PST
Presenter: Gina Tabrizy, MFT
Topic: Trauma: The Silent Partner in Addiction
Address:
1211 Puerta Del Sol
San Clemente, CA 92673
_____________________
Los Angeles Networking & C.E. Event
Jan. 15, 11:30 AM to 1:30 PM PST
Presenter: David Lisonbee
Topic: Relapse Prevention
Counseling
Address:
6167 Bristol Parkway, Suite 100
Culver City, CA 90230
____________________
Fort Myers, FL
Open House

Jan. 16, 12:30 PM to 04:30 PM PST Jan. 17, 11:00 AM to 03:00 PM PST
3331 E. Riverside Dr.
Ft. Myers, FL 33916
For Behavioral Health Professionals
Jan. 21, 11:00 AM to 12:00 PM PST
To Be Announced
Location: Online
This course meets the qualifications for 1 hour continuing education credit for MFT's, LPCC's, LEP's, and/or LCSW's required by the California Board of Behavioral Sciences (BBS) provider number - PCE5216
This course meets the qualifications for 1 hour continuing education credit for addiction professionals required by the National Association for Alcoholism and Drug Abuse Counselors (NAADAC) provider number - 130835.
Provider approved by the California Board of Registered Nursing, Provider number CEP16424, for 1 Contact Hour
.
__________________
Please Contact Claudia Burton for any questions
at
or 949-392-3371

Need Help With a Referral?
Do you want your questions about our Addiction & Mental Health treatment programs answered immediately?
We have our Treatment Consultants standing by 24/7 to answer all of your questions!
Call Us Today at
866-827-2291
OR
Sovereign Health Group offers treatment for Addiction & Dual Diagnosis and Mental Health. We utilize a foundation of evidence-based treatment modalities, 12 step support, and blend experiential therapies to create finely balanced treatment programs.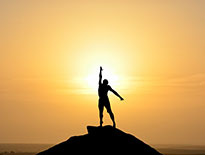 At Sovereign Health Group, we utilize experienced Admissions specialists 24 hours per day to facilitate entry into our programs.
The admission process begins with a brief confidential telephone assessment to determine whether we are a suitable match and the projected program/level of care. We will review the financial and insurance options to help determine the most cost-effective plan.
Call our Admissions team at
866-827-2291
Corporate Address:
Sovereign Health Group
1211 Puerta Del Sol
San Clemente, CA 92673
Phone:
Toll Free: 866-827-2291
Corporate Website:



Sovereign Health Enhances Intensive Family Program




San Clemente facility initiates advanced program with plan to extend to all Sovereign locations.




____________________________




Sovereign's Holistic Detoxification Aide Proves Beneficial in Treating Opiate Addictions

San Clemente, California

Nov 5, 2014




Sovereign's holistic detoxification aide proves beneficial in treating opiate addictions








Peroxisome proliferator-activated receptor (PPAR) agonists are drugs that have been traditionally used in the treatment of metabolic syndrome, primarily for lowering triglycerides and blood sugar. PPAR agonists work by binding to cells' peroxisome proliferator-activated receptors, biochemical sensors responsible for regulating the expression of genes. PPAR agonists have been enjoying a growing body of research in recent years pointing to their efficacy as an alcohol treatment, presenting an alternative use for the drugs.


In addition to controlling blood levels of sugar and fat, PPAR agonists were later found to act on the brain as well, possibly guarding against neurodegeneration. For example, a study published in the January 2015 issue of Alcoholism: Clinical & Experimental Research, examined the effects of different classes of PPAR agonists on chronic alcohol intake in mice with a genetic predisposition for addiction. The results showed a potential use in reducing withdrawal cravings...Read on

Perfectionism is a common fixation for those with certain conditions, such as obsessive compulsive disorder. However, just how risky or dangerous can this seemingly unattainable quality be when it goes unchecked? Studies now indicate that the link between suicide and perfectionism may be stronger than researchers previously perceived. This makes it all the more relevant to gain an understanding of those facing such symptoms and assist with treatment before matters become more severe.

Symptoms

Perfectionism may be defined as having an extreme sense of expectation about oneself. However, perfectionists may make a conscious effort to hide how their feelings about such matters. This may make it difficult for others to spot such symptoms. In addition, the person may feel that perfection is the expectation others have of them. He or she may hold others to similar ideals as well.

As a result of these expectations, such individuals may be wary of mistakes they make or second guess their actions frequently. Since perfectionists tend to keep their concerns to themselves, they may often not seek assistance or help from others. They may see having to seek out others for assistance as a sign of weakness. They often will fixate on what they believe to be their own flaws in private. If they are able to successfully attempt suicide, their loved ones may often be shocked as a result..... Read On




Sovereign Book Spotlight:

by Debra Jay




Treatment is a vital step in the recovery process for addicts. While treatment does provide stabilization and initial sobriety, too often it is not outfitted to provide long term recovery and support, a problem which may end up causing a future relapse. That is why Debra Jay's "It Takes a Family: A Cooperative Approach to Sobriety" is such a wonderful tool for clinicians, clients and their families. Her book focuses on the recovery of the family as a whole. She provides families and addicts with needed information for creating their own systems for long-term recovery support and monitoring.

Jay's book is divided into four parts that provide helpful information, guidelines and resources to family members so they can work together in recovery.

Part one tells families what they need to know to create the change they desire. This information describes addiction as a disease, explains why the emphasis on motivation is misplaced, identifies the behaviors that are associated with successful recovery or cause relapse and takes a new look at enabling and the toll that addiction has on all family members.
Part two describes what it is that families need to do to bring about recovery and support through a process called Structured Family Recovery. This means implementing Structured Family Recovery meetings and/or attending 12-step meetings.

| | |
| --- | --- |
| | Group mindfulness treatment is as effective as individual cognitive behavioral therapy (CBT) in patients with depression and anxiety, according to a new study. This is the first randomized study to compare group mindfulness treatment and individual cognitive behavioral therapy in patients with depression and anxiety in primary health care. |




Buprenorphine Tapering Less Effective Than

O

ngoing Maintenance For Prescription

O

pioi

d Abuse

A recent NIDA-funded study concludes that maintenance buprenorphine therapy is more effective than tapering and discontinuation of the medication in treating prescription opioid-dependent patients in primary care settings. In this 14-week study, participants whose buprenorphine was tapered over a nine-week period of time (after six weeks of stabilization) were more likely to relapse and drop out of treatment compared to those maintained on the medication. The results suggest that buprenorphine taper should be used only when it is clinically indicated in the treatment of patients dependent on prescription opioids. Additional research is needed to help identify factors associated with successful tapering and maintenance therapy...Read on

Meet Our Staff:

Armando De Feria, M.D.

Medical Director

Fort Myers, Florida

Dr. Armando De Feria is the Medical Director at Sovereign Health's Fort Myers, Florida facility. Dr. De Feria graduated from the University of Florida with a bachelor's degree in microbiology. He attended medical school at Ross University School of Medicine and graduated with honors with a Doctorate of Medicine. Dr. De Feria completed his residency in internal medicine at Lehigh Valley Hospital in Allentown, Pennsylvania. He was one of the founding physicians of Lakeside Medical and Aesthetic Centre as a practitioner of internal medicine. He's also been caring for senior citizens in physical rehabilitation facilities for the last 10 years and is part of a multidisciplinary team caring for hospice patients. At Sovereign, he's involved in providing medical detoxification and management of patients recovering from drug and alcohol dependencies.

The Beautiful Face

of Recovery

A Conference for Women

Date: January 24, 2015

Locaion: Desert Princess Hotel,
Palm Springs, CA
Time: 8:30 AM to 5:30 PM PST


Earn Seven CE Units



Do Not Miss This Impactful Women's Conference!



$125.00 including lunch and CE units


Discounts for tables of 8

Call 760-346-4606 for more information